Convenient Oil Changes
We Drive To Where Your Car Is In Cache Valley
We Are Here To Help Make Oil Changes Easier
What Our Customers Say About Us
"Adam is very professional, and his service is so convenient. He got our oil changed quickly, and I really liked not having to troll Walmart while I waited. I was able to get things done at my house instead. I'd definitely recommend him!"
~ Paula Sanders

"So awesome to continue with your long day to do list. Adam comes to your home checks and does the refills. I don't have to find time to squeeze this to do in and he takes care of us. Besides a smile and a friendly hello is a plus. I highly recommend his awesome service. You wont regret working with him. THANKS Adam."
~Danielle M.
"Adam's mobile lube is an amazing service for busy people that like good quality service. I work two jobs and he can arrive at my work to change my oil in my car. It is very convenient and Adam is great to communicate with!"
~Elissa Young
"Adam takes care of all my trucks. It's awesome to get them all done without ever leaving my house. If you schedule is busy, this is definitely the way to go."
~Dan Hansen, CV Lawn King
Let us introduce ourselves…
Adam's Mobile Lube is owned and operated by Cache Valley native, Adam Karren. We are based out of Lewiston, Utah, but don't let our remote location scare you; our business comes to you!
Whether you are busy at work or enjoying a personal day off, your time is precious. Interrupting your day to take care of your vehicle's regular oil changes is a major pain–and now completely unnecessary.
Adam's Mobile Lube eliminates the inconvenience and wasted time by bringing the oil change to you. We come to your home or workplace and take care of your vehicle in the driveway, garage, or parking lot while you go about your business!
We save you time. No more rearranging your schedule. No more trips into town. No more wasted time waiting in a dirty service station or dealership lobby. Go about your day while we go to work for you, wherever you are.
We save you money. We aren't like those quick lube places that are forced to up-sell you services you don't need. If we see there is something that your car needs, we'll let you know, but you decide what you want to be done. No pressure from us.
We care about quality. We use quality oil and filters and provide a quality experience for you and your car. With each basic service oil change, we'll even top off your fluids!
We help your business. Are you a business owner with a fleet of vehicles? We work around your company schedule to service your vehicles on-site, eliminating vehicle down-time and unproductive payroll expenses. We'll take care of your fleet's preventative maintenance so that you can put your attention back to what your business does best, and your money back to your bottom line.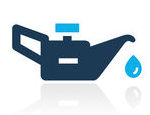 Lube Oil & Filter Service
Includes: Up to 5 Quarts Oil & Replace Oil Filter, Reset Oil Light, Reminder Sticker
$50 Synthetic Blend
$60 High Mileage
$70 Full Synthetic
$80 Euro
*Additional Oil Pricing Below
Basic Lube, Oil & Filter Service
Includes: Up to 5 Quarts Oil & Replace Oil Filter, Top Off Washer Fluid, Top Off Coolant, Top Off Power Steering when applicable, Tire Pressure Check, Air Filter Check, Cabin Filter Check, Wipe Dash, Inspect Wiper Blades, Reset Oil Light, Reminder Sticker
$65 Synthetic Blend
$75 High Mileage
$85 Full Synthetic
$95 Euro
*Additional Oil Pricing Below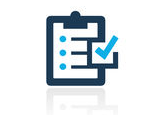 Additional Services

Beam Blade Wiper Replacement $20/Blade
Air Filter Replacement $25
Cabin Filter Replacement $25
*Additional Oil Pricing: 
Additional Quarts:
$5/quart Synthetic Blend
$6/quart High Mileage
$7/quart Full Synthetic
$8/quart Euro
| | | | |
| --- | --- | --- | --- |
|   | Power Stroke | Cummins | Duramax |
| Synthetic Blend LOF | $110 | $100 | $90 |
| Synthetic Blend Basic Service | $125 | $115 | $105 |
| Full Synthetic 5w40 LOF | $150 | $130 | $120 |
| Full Synthetic 5w40 Basic Service | $165 | $145 | $135 |